We celebrate our retired teacher. - By Patrick Joyce
On Saturday, September 17th, TEFGA had the opportunity to host a luncheon for one of our retired veteran aviation instructors Ronald Hutchison. I met Ron many years ago when he applied for the Aviation Maintenance Instructor position at Creekside High School in Fairburn, Georgia. Ron had just retired from Delta Air Lines after a 50-year career and wanted to give back to the community by instructing our students in the trade he loved. He was hired and did a tremendous job in building the aviation program.
Ron has been an active member of the Atlanta Chapter of the Tuskegee Airmen for many years and both organizations saw an opportunity to celebrate and thank a wonderful person for all that he has done over the years promoting aviation.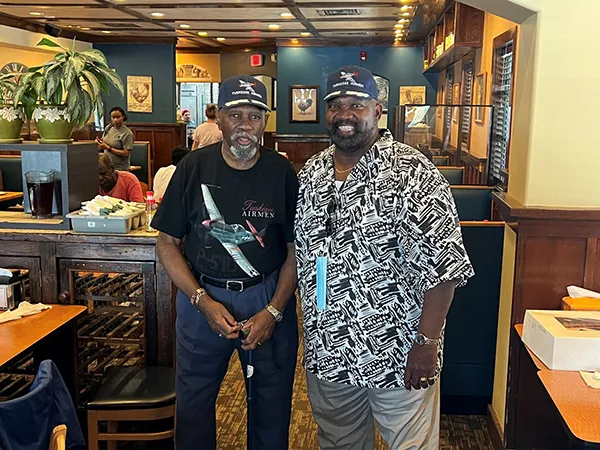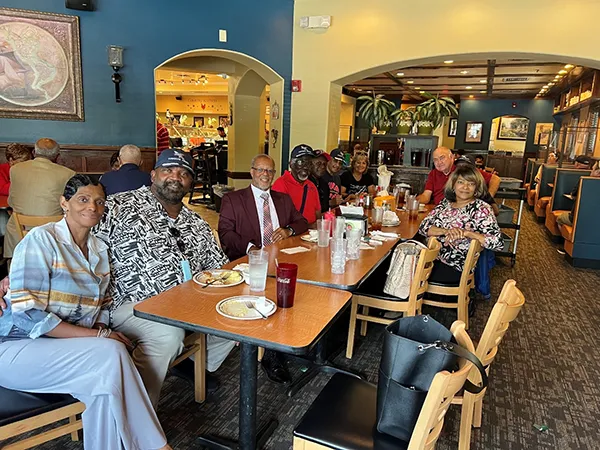 More Celebration Pictures
We celebrate our retired teacher Ronald Hutchison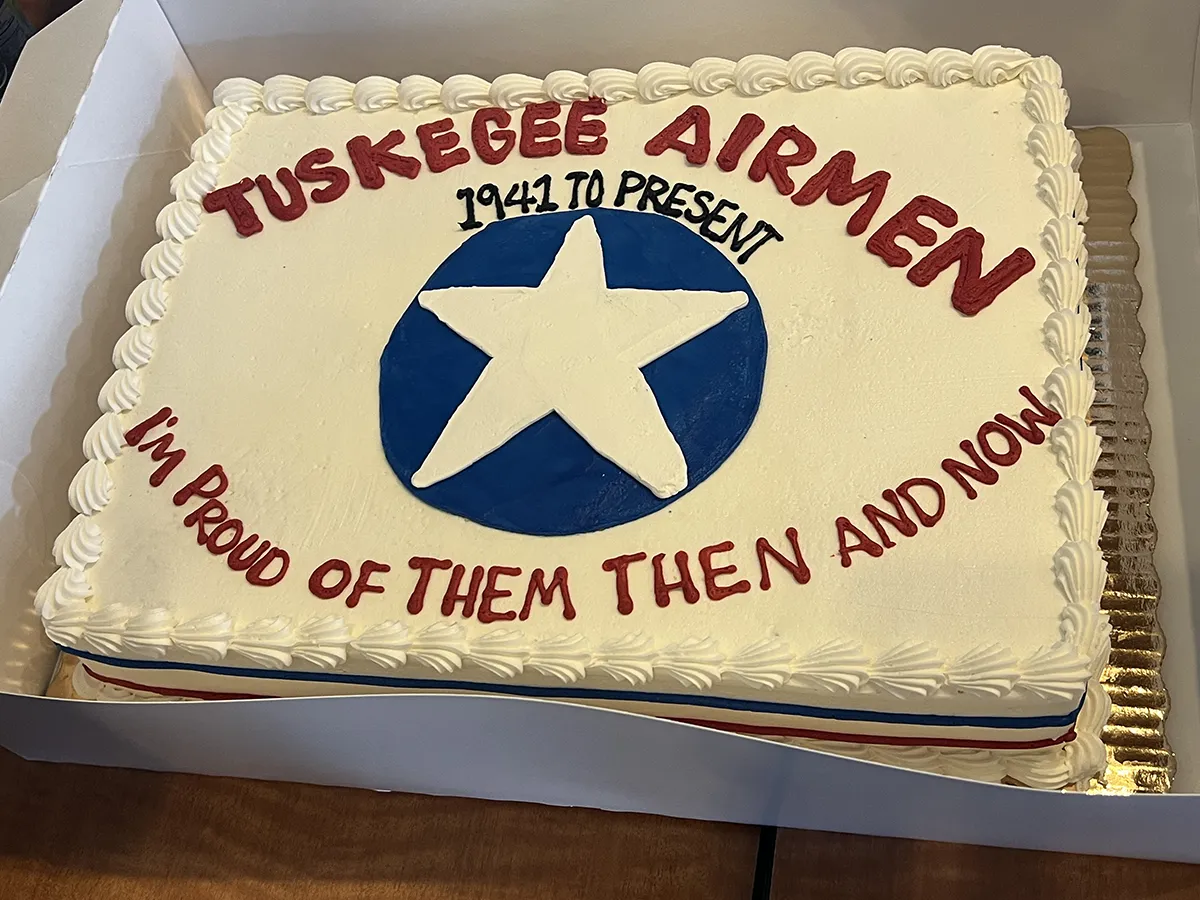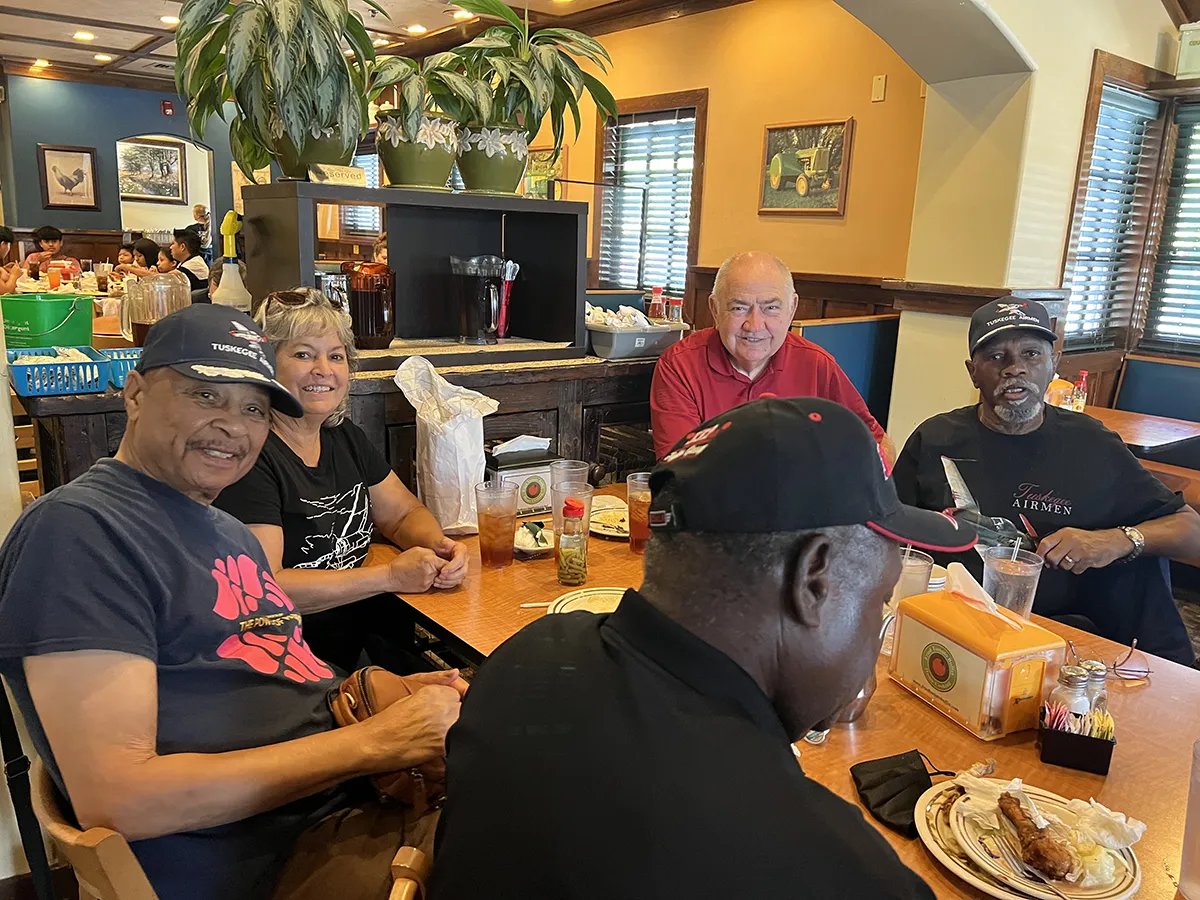 ---
April 29th, 2022
On Friday April 29th, flight teams from Georgia's high school aviation programs competed in the first annual Georgia High School Aviation Challenge at DeKalb-Peachtree Airport (PDK). Teams of students were evaluated on navigation skills, aviation test questions, aircraft walk around procedures, full motion simulator testing and oral interviews.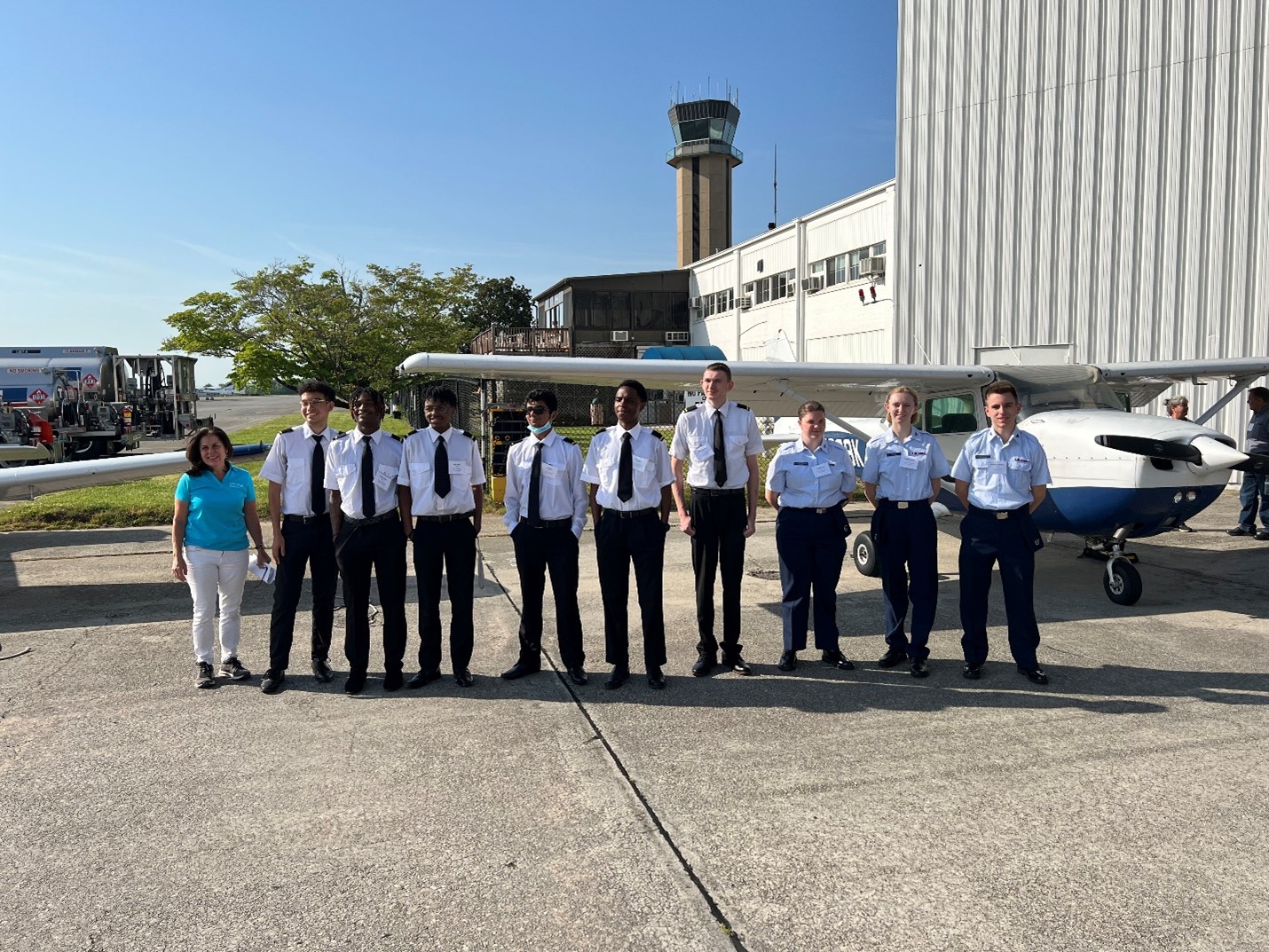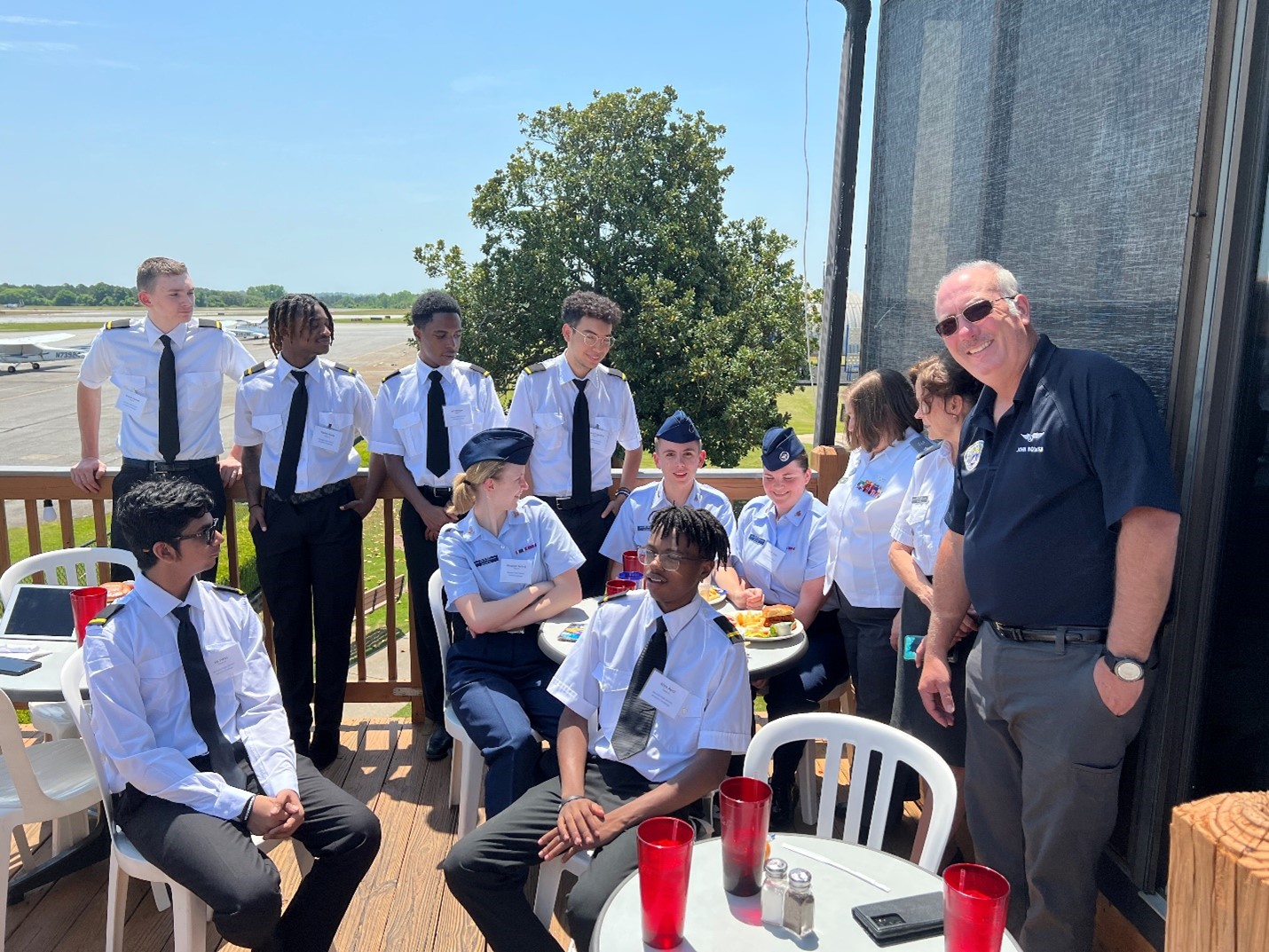 Many thanks go out to Liz Porter, TEFGA Board member, for her countless hours in originating this competition and coordinating with our sponsors and judges to make this event so special. Simulator testing was done by Rob Pippin, Skybound Aviation and James Archer, Archer Air. Oral exams were conducted by Mike Mullett, Laser Aviation. Aircraft preflight inspection was conducted by John Sparks, Sparksair.
Epps Aviation, Skybound Aviation and PDK Airport rolled out the red carpet for our students and provided testing aircraft, aircraft simulator testing time, and meeting spaces.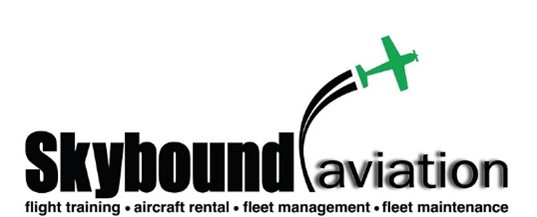 ---
March 25, 2022
On Friday, March 25th, Liz Porter and Patrick Joyce had the opportunity to pick up a home-built Corben Jr. Ace aircraft built by George Marchman. This plane is being donated to the Griffin Regional College and Career Academy for use in their Aviation Maintenance Technology Program.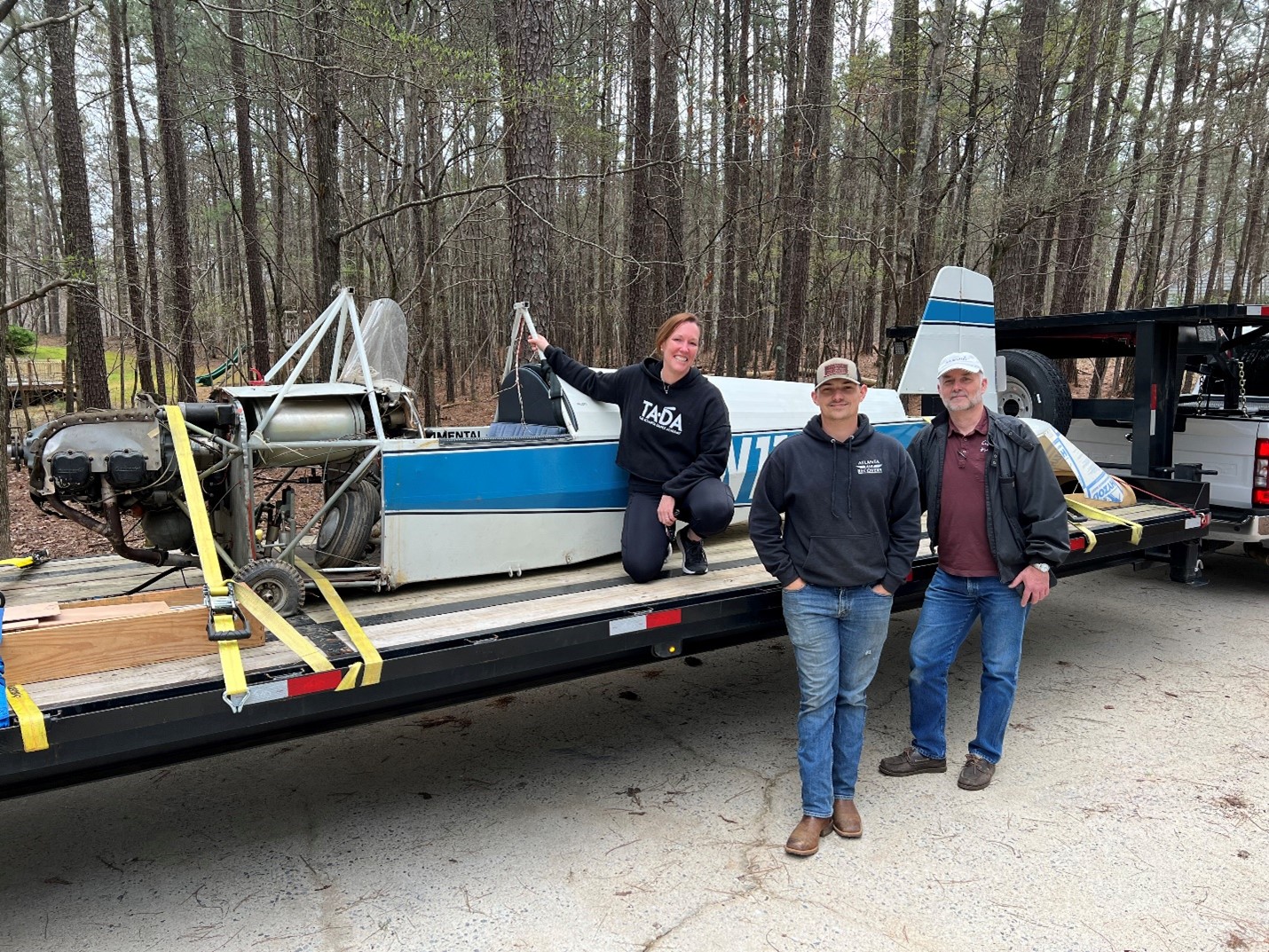 ---
Atlanta Technical College announced that it is reopening their Aviation Maintenance program in January 2022. For more information click on this link: Aviation Maintenance Technician Info Sessions - Atlanta Technical College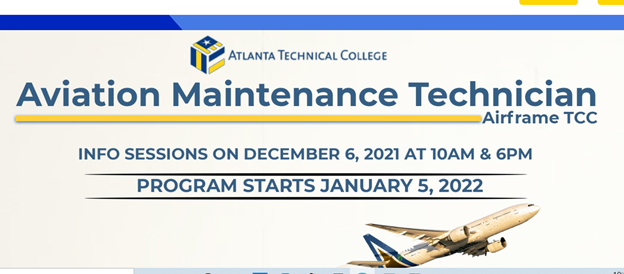 The Aeronautical Repair Station Association (2020) ranks Georgia fourth for United States for MRO (maintenance, repair and overhaul) employment. In total, the state has more than 22,000 MRO employees split between civilian and military operations. There are over 5,000 commercial pilots, 5,000 flight attendants and 1,100 air traffic controllers based in Georgia.